COVID-19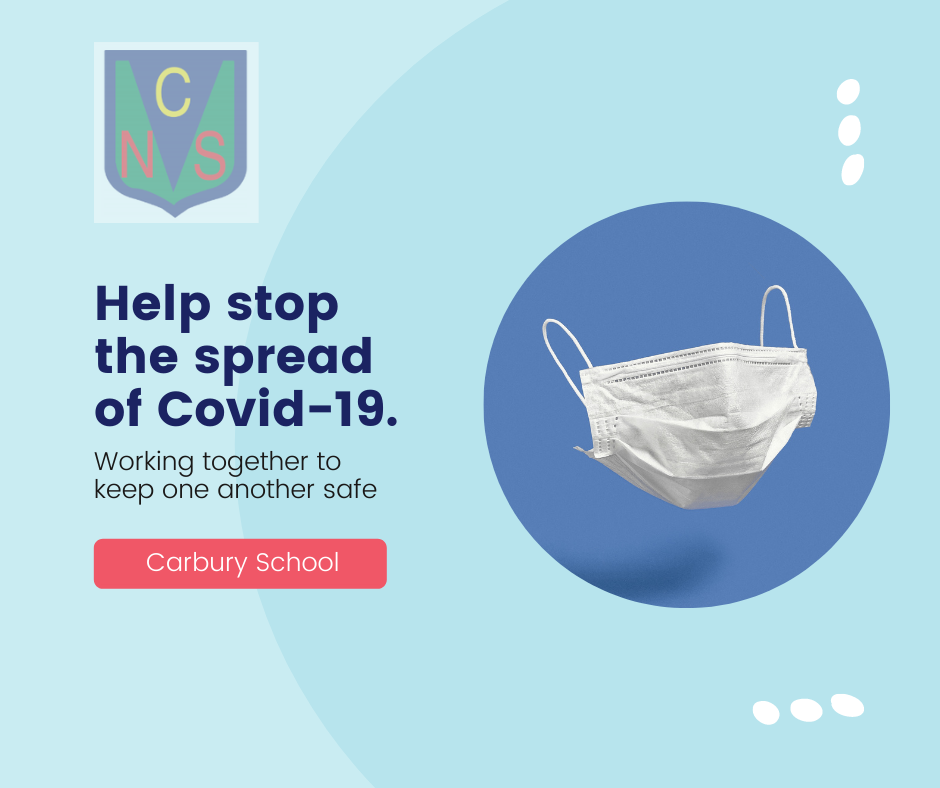 The Department of Education published an updated COVID-19 Response Plan for Primary Schools. This plan affirms the procedures and protocols from last year and remains vastly unchanged. We are committed to ensuring the necessary measures are in place to keep one another safe.
The latest advice for pupils and their families from the Department of Education can be found here:
If your child has any symptoms of COVID-19, he/she should not attend school. Contact your GP for advice and guidance and arrange a COVID-19 test, if appropriate.
The most common symptoms of COVID-19 are:
fever (high temperature - 38 degrees Celsius or above) - including having chills
dry cough
fatigue (tiredness)

Less common symptoms of COVID-19 include:
loss or change to your sense of smell or taste – this could mean they're completely gone or just different to normal
nasal congestion (runny or blocked nose)
conjunctivitis (also known as red eyes)
sore throat
headache
muscle or joint pain (aches and pains)
different types of skin rash
nausea or vomiting
diarrhoea
chills or dizziness