Curriculum and Assessment
Curriculum and Assessment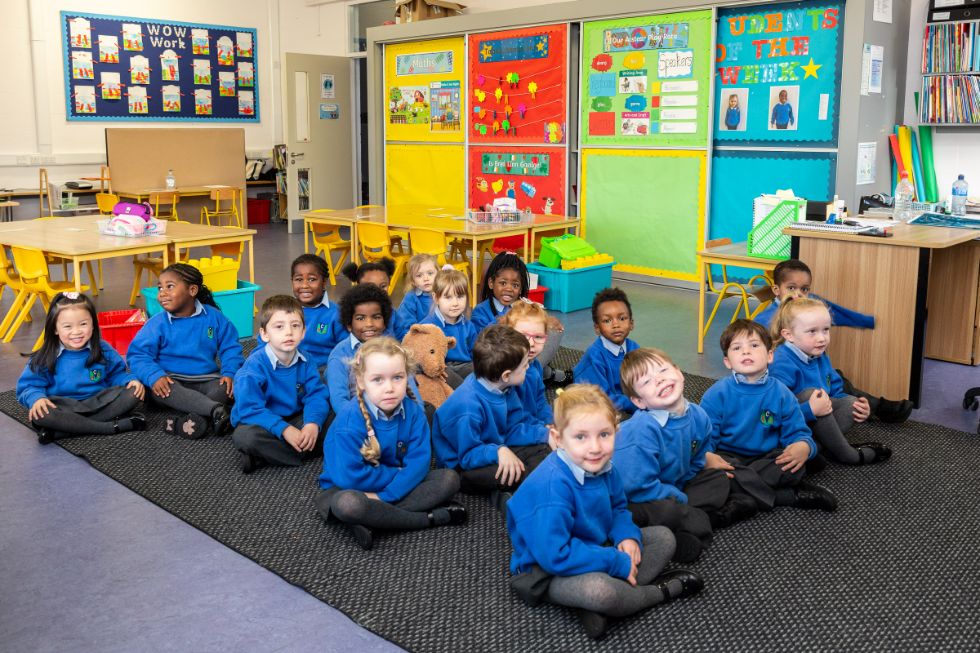 Literacy Lift-off
Senior Infants and First Class participate in the Literacy Lift Off Programme. This is a whole class early intervention programme aimed at raising literacy levels in reading, writing and comprehension. The programme will consist of a daily literacy hour where resource teachers in collaboration with the class teacher and SNA will work in the classroom with small groups of children. The duration of the initiative is six weeks. Each session is organised into 5 'stations' , with a specific 10 minute activity at each station. This approach enables the children to experience focused and direct teaching that is tailored to the needs of each group. To deliver the programme effectively, Carbury School has made a very substantial investment in Literacy resources including a range of specially graded 'PM+' readers.
Jolly Phonics
We use Jolly Phonics in Carbury School to teach reading and grammar as part of our literacy plan. Jolly Phonics is a fun and child centered approach to teaching literacy through synthetic phonics. Jolly Phonics teaches the 42 main sounds of English, not just the 26 alphabet sounds. For each sound there is an action and song which helps the children remember the sound each letter makes.
For the first part of the school year, we focus on letter sounds rather than letter names (e.g. the letter n will be sounded as "nn" as in net rather than "en"). Once the children are comfortable with letter sounds, we introduce letter names. The reason for such focus on letter sounds is to encourage blending. blending is the process of saying the individual sounds in a word and then running them together to make the word. An example of blending is sounding out d-o-g and making dog. Blending is a technique every child will need to know and it improves with practice.
The sounds are taught in a specific order (not alphabetically). This enables children to begin building words as early as possible.

The five basic skills for reading and writing are taught through the Jolly Phonics programme:
Learning the letter sounds


Learning the letter formation


Blending


Identifying sounds in words


Tricky words


Assessment
Senior Infants
The Middle Infant Screening Test is administered to Senior Infant Pupils towards the end of their fifth term in school to facilitate the early identification and remediation of literacy difficulties.
First - Sixth Classes
Standardised tests are administered in the areas of literacy and numeracy for the purpose of gaining quantitative standardised data about individual pupil attainments. Pupils from 1st to 6th class are assessed on a yearly basis each May. The Drumcondra primary English Test and the Drumcondra Maths Test are used for this purpose. Results of standardised tests are reported to parents via end of year school reports. Please see below for an explanation of the scores.